The only way to level up your Ultimates is to spend $BOV tokens to boost their experience. There are 4 different level thresholds depending on the Ultimate's level. Only Legendaries will get to Level 50.
fuse existing nft's to get new ones
By opening card packs using $ULTI tokens, you'll have the chance to open either Common, Rare, Epic or Legendary NFT's. By fusing them and burning $BOV Tokens along the way, you can create higher rarity NFT's.
reroll existing nft to get new stats
Having a Legendary Ultimate NFT that has poor stats such as Speed, Health or Attack? By burning $BOV Tokens you'll get a new Ultimate with the same rarity that will have re-rolled stats (you get a chance to have higher stats).
buy card skins and access season pass
Want to have your Ultimates really stand out when fighting your opponents? You'll be able to buy skins with $BOV Tokens. We will also introduce Season Passes and Tournament Access.
Allocation and release schedule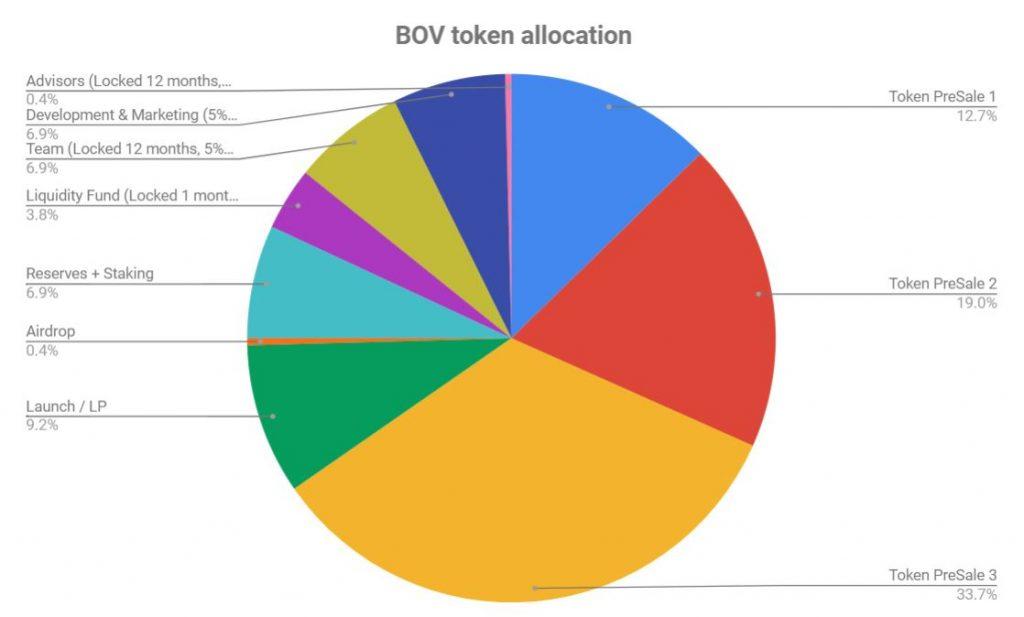 Initial Circulating Market Cap at TGE:

$1,405,000
Fully Diluted Market Cap at TGE:
$10,400,000
——————-
Initial Circulating Supply: 175,660,000
Total Supply at TGE: 1,3 BLN
——————-
All PreSales: 65% Total Supply
Team: 7% (locked for 12 months)
Marketing: 7% (locked for 12 months)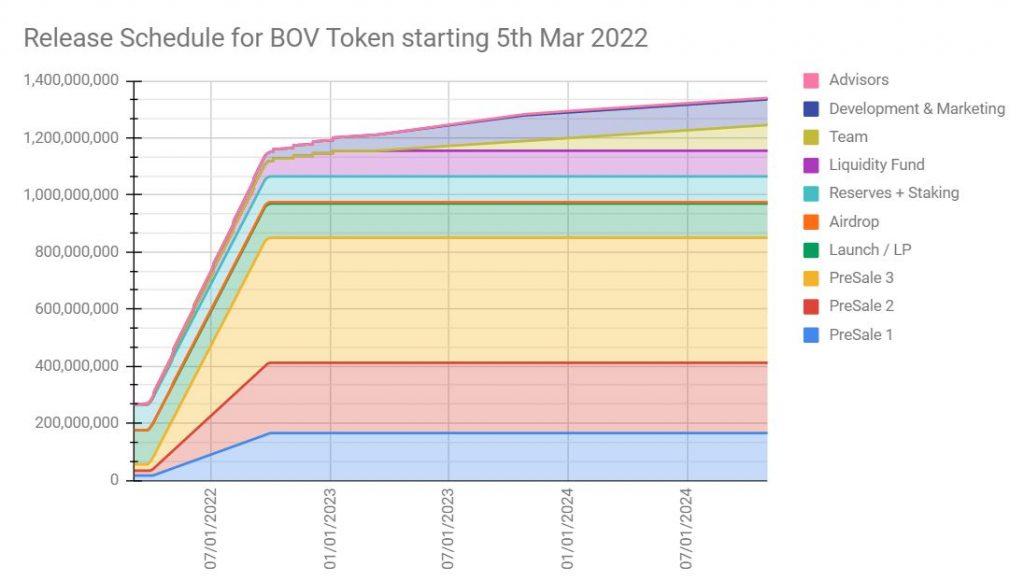 PreSales Release Schedules:
PreSale 1: 10% unlocked at TGE, 30 days cliff then unlocked over 6 months
PreSale 2: 7% unlocked at TGE, 25 days cliff then unlocked over 6 months
PreSale 3: 5% unlocked at TGE, 20 days cliff  then unlocked over 6 months